With "Editor's Picks,"  I will spotlight my favorite artists, unless I've done so already under a different topic or plan on including them under a different category.  You can read about some of my other favorites here: B.A.P., Block B, SHINHWA, Sunny Hill, U-KISS, and ZE:A.  The format will be different, but I'll still be giving you the details.

Part 1 of this post was for Lma Bean, however, I've prepared the second part of my first "Editor's Pick" for her sister, Sal. 🙂  Due to some unforeseen circumstances, I broke the post into two different sections, since I wanted to do some more "research" a.k.a watch more of their variety/reality show videos. HAHAHA. In Part 1, I gave background on the group and their history. This post will delve deeper into their personalities, the inside fan jokes, and their activities outside of the group.  Enjoy Part 2!

Today I spotlight rising superstars, INFINITE!
Name: Infinite
Label: Woollim Entertainment
Fan Club/Color: Inspirits/Pearl Metal Gold
Debut Date: June 9 ,2010
— ∞ —
Known affectionately as Grandpa Gyu, Sunggyu is the leader of INFINITE.  He is called "Grandpa Gyu" due to his laziness and weak body. Mercilessly teased by his dongsaengs within the group, Sunggyu is often the target on variety shows. He gets teased from everything to his small eyes, to his tendency to always be on the floor during the dances.  This was of course changed during the choreography for "The Chaser."  During Ranking King, he earned the reputation of always being in last place, but in the end, came out on top. Sunggyu also is known for his "military style" of leadership. He is firm with his dongsaengs, sometimes lashes out at them, and can be incredibly bossy.  However, Sunggyu looks after his dongsaengs and their well-being.  His fellow members think he's a bit of a fashionista, or perhaps fashion terrorist, due to his unique clothing.  Sunggyu has a very distinct voice and has been a contestant on the show "Immortal Song 2," which showcases the vocal talents of group members and artists. He had a cameo appearance on the drama "Thousandth Man." Recently, Sunggyu released his solo debut album, Another Me, where he got work with his favorite artist, Nell. (Below is "60 Seconds" and you can find "I Need You" here.) He is also the oldest of the "Sung Brothers." Sunggyu also briefly appeared in the drama A Bit of Love. In October, Sunggyu featured on Kanto's debut single, "What U Want."
— ∞ —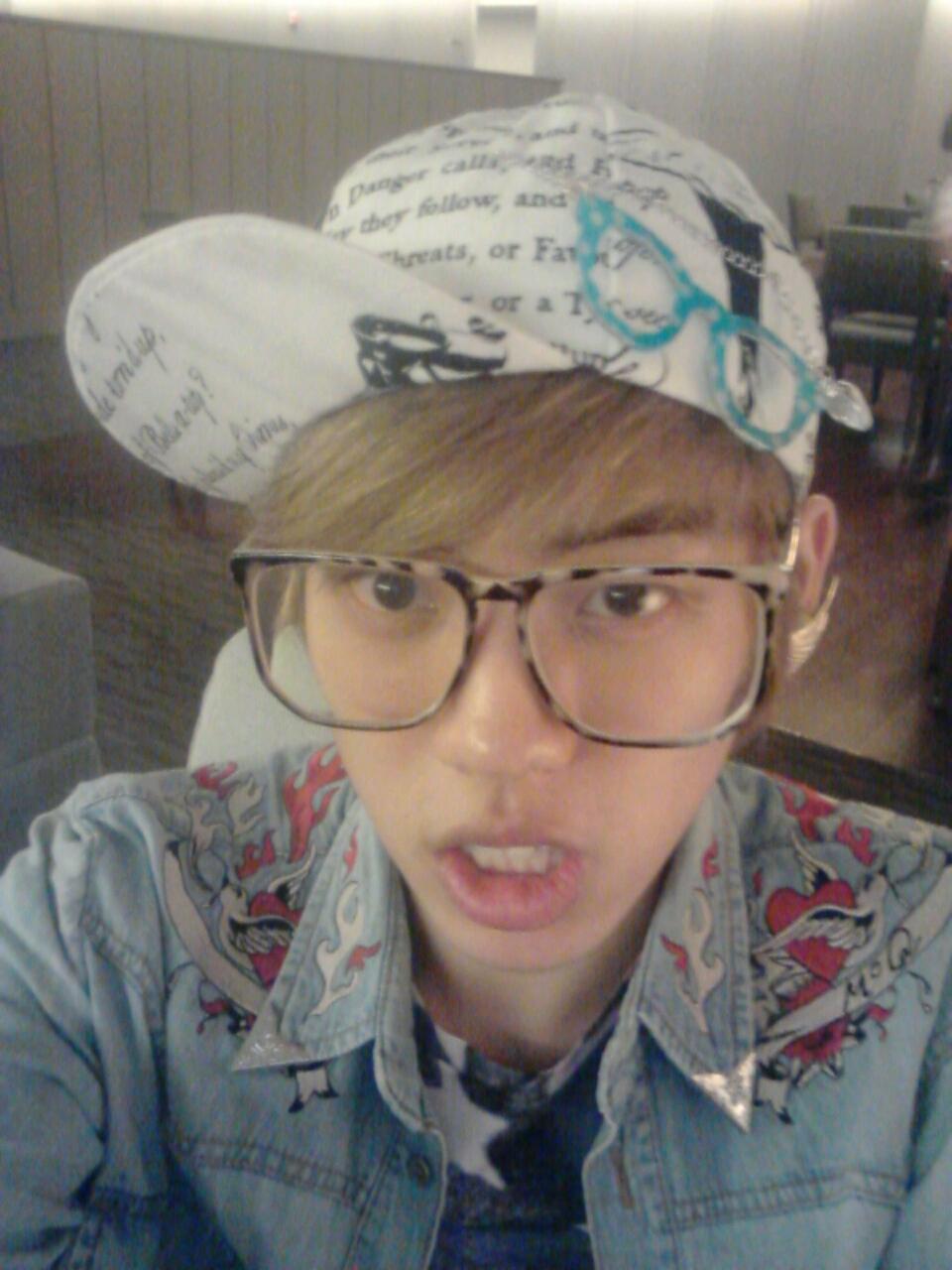 Dongwoo is a dancer and rapper in INFINITE. However, don't be mistaken, Dongwoo can actually sing.  He is known for his dorky personality, infectious silly laugh, and tendency to cry.  He's also gullible and a target of pranks from the group.  Despite this, he seems to be seen as either a great genius or a great fool by his group.  Dongwoo is a deep sleeper and has a bag full of random objects.  He says that he always likes to be prepared. His prize underwear is allegedly pink pig boxers. HAHA. Dongwoo has also revealed himself to be quite the chicken. He is afraid of many things, especially haunted houses. Dongwoo's stage persona is of course the opposite of this, in that he is a powerful dancer and charismatic when rapping.  He is also part of the sub-group, Infinite-H, affectionately known as YaDong.
— ∞ —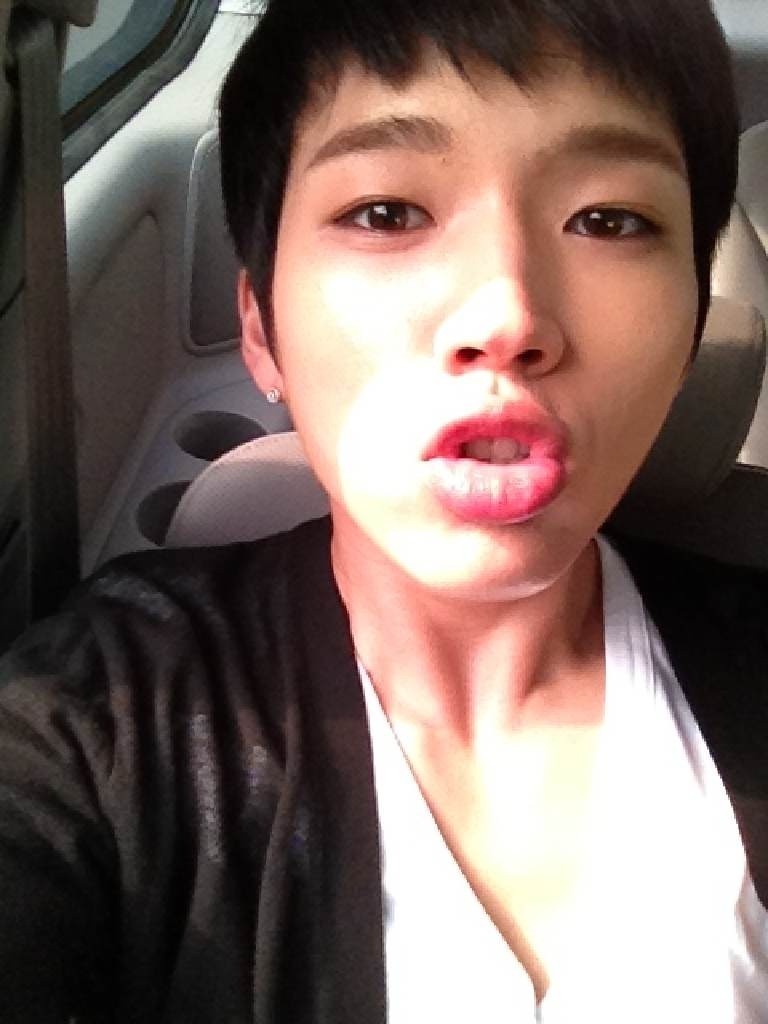 Known as Greasy Namstar, Woohyun is INFINITE's main vocalist. He gets his nickname from his last name "Nam," and his greasy personalities. He's overly affectionate and continuously does aegyo when on camera or dealing with fans. Woohyun is keen on skin image, carrying around lots of cosmetics and skin care items.  He also has a hidden food stash.  Prior to debut, he was a commercial model, which is understandable given his good looks.  Woohyun also was a part of The Thousandth Man cast, and competed on Immortal Song 2.
— ∞ —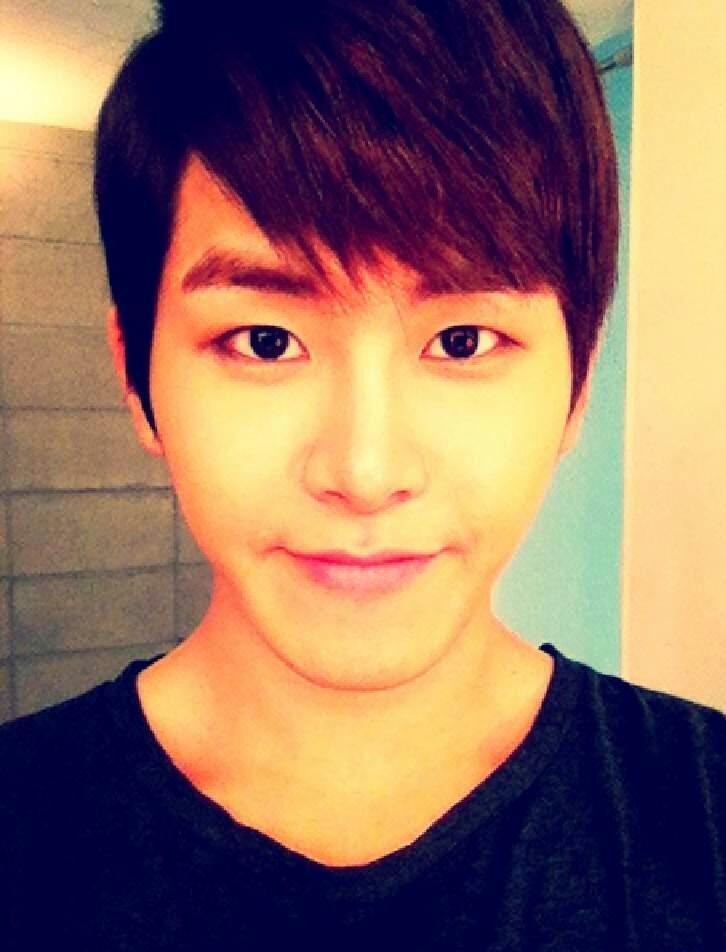 Hoya is a dancer, vocalist, and rapper in INFINITE. Like Dongwoo, he is a powerful dancer and charismatic when rapping.  He is also part of the sub-group, Infinite-H. Hoya is known to fall asleep listening to music, particularly hip-hop and having bad eyesight. He left school to pursue his career in music. Hoya got his acting debut with a part in the hit drama, Reply 1997, playing a gay character.
— ∞ —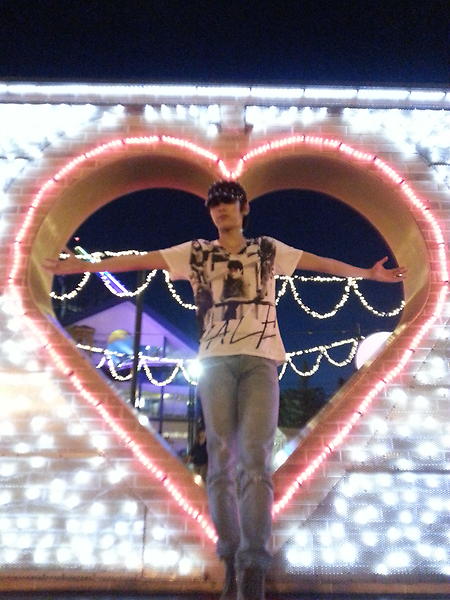 Known as Yeolie by fans, Sungyeol is a vocalist for INFINITE. He is the second oldest of the "Sung Brothers." Sungyeol is known as a choding. Basically, Sungyeol can be like an elementary school student. HAHA. Sungyeol is a trickster. He likes to prank and reveal the secrets of his fellow members.  In episodes of Sesame Player, Sungyeol even drew on the faces of members Dongwoo and L, while they slept.  He also enjoys coffee, particularly Americano.  Sungyeol is sometimes known to start sentences with "My mother says," as a way of avoiding having to do something. Sungyeol is also an actor, with a part of the cast for While You Were Sleeping, and cameos on Everybody Cha Cha Cha and Good Job, Good Job.  In 2013, Sungyeol was cast to join the web drama, Please Remember Princess.

— ∞ —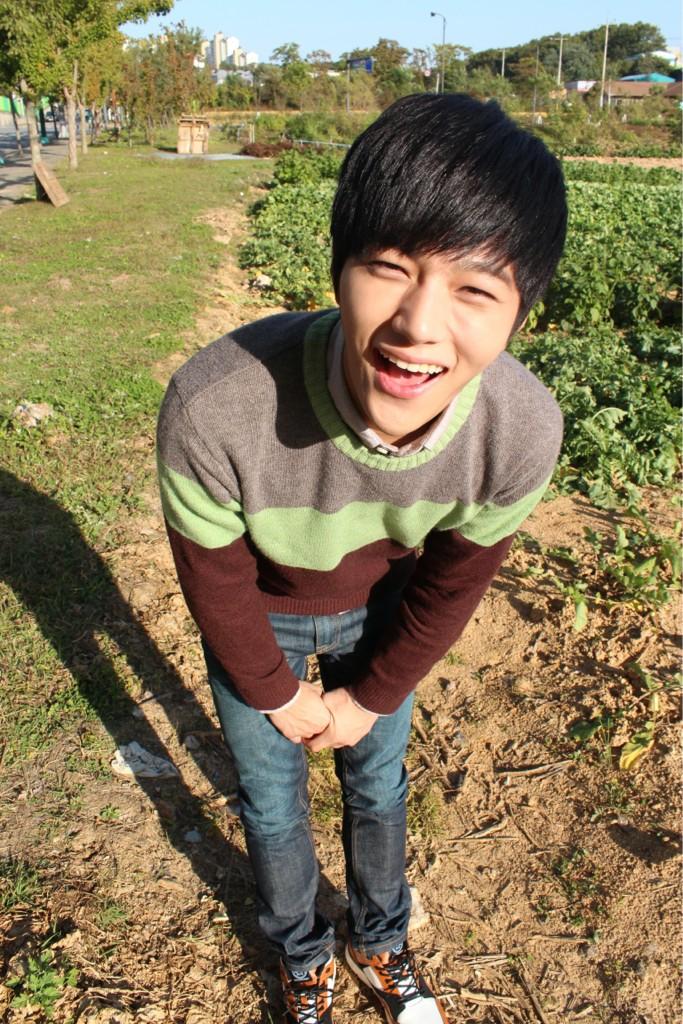 L is the visual and a vocalist of INFINITE. Although charismatic, L is seen as clumsy by fans, and has even fallen on stage multiple times.  He is a deep sleeper who talks/fights in his sleep. Despite his good looks and model-past, group members are critical of his fashion, mostly because he wears same clothes, but in different colors. L is particular known for his gaze. He appears to be the quiet type by fans, but is known as talkative and humorous by his fellow members.  L is the actor in the group, participating in the dramas Jiu, Shut Up Flower Boy Band, and What is Mom?. He also had a cameo in Salamander Guru.  For the Shut Up Flower Boy Band OST, L released a duet, "Love U, Like U" with Kim Yerim. L has also become a published photographer. In 2013, he released "L's Bravo Viewtiful" Part 1 and 2 photo essay books. Most recently, L appeared on Master's Sun, as the young version of Joo Joongwon.
— ∞ —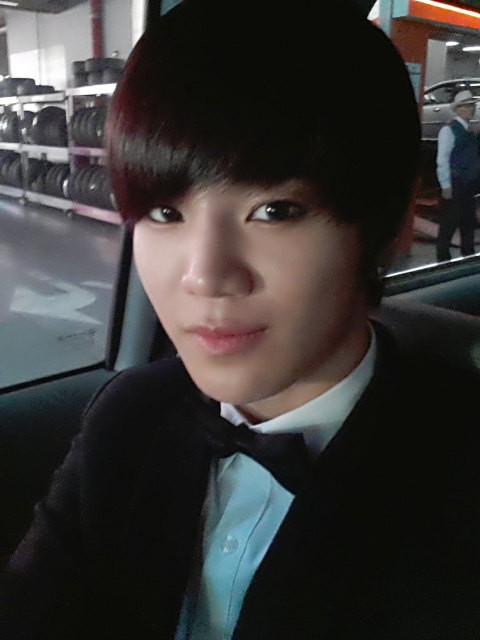 The beautiful Sungjong is the maknae of the group and a vocalist.  He is the youngest of the "Sung Brothers." Sungjong is most probably noted as being pretty and fair skinned. He is also known to have a  high squeal. Yet, he is brave and willing to try new things, including scolding his hyungs..  To vent his frustration, Sungjong beats up his stuffed bear. Sungjong is also a member who hides food around their dorm.  Often the target of Sunggyu's ordering, Sungjong even earned the nickname amongst audiences and his group members of "Ya! Lee Sungjong!"
— ∞ —
INFINITE has become variety show, advertising, and modeling darlings. With their growing fame from their music and dances, their skills and looks have also become recognized.   Here's just a few of the shows and other activities (from this year alone), in which the group has participated (other than what was mentioned earlier).
Group:
"Infinite Ranking King"
Samsung Galaxy Player Advertisements
Guests on Lee Soo Geun and Kim Byung Man's High Society
Models for "W Korea"
Promoters for Visit Korea Year's "Must See Routes"
Models for "Cosmopolitan"
Models for "1st Look"
UNICEF Campaign
Repeated guests on "Weekly Idol"
Guests on "Gag Concert"
Guests on KBS2 TV's "Live Information"
Sung "Elite Song," with IU,  for school uniform company, Elite
Gold Medal in the 400m Relay 4th Annual Idol Star Athletics & Swimming Championships (Woohyun, Hoya, Dongwoo, L)
Animal abandonment PSAs
Models for "High Cut"
2013 Samsung Galaxy Endorsement
Sunggyu:
Guest on KBS2's "Hello"
Host for "Weekly Idol"
Guest on "Strong Heart"
Guest on "Immortal Song 2"
Guest on "Happy Together 3"
See more HERE
Woohyun:
Host of the 2012 Melon Music Awards
Silver Medal in the 50m Hurdles at the 4th Annual Idol Star Athletics & Swimming Championships
Hoya:
Host for "Weekly Idol"
Model for "High Cut"
Bronze Medal in the 50m Dash at the 4th Annual Idol Star Athletics & Swimming Championships
L:
Model for "Elle"
Guest on KBS2's "Hello"
Guest on "Invincible Youth 2"
See more HERE
— ∞ —
Of course, this is just the tip of the iceberg when it comes to what INFINITE has done, but it gives you a good idea.  INFINITE is solidifying it's place in K-pop as a successful and consistent group, and not just "trend idols" with momentary fame.
— ∞ —
Sources: